Wye Island Electric Boat Marathon
Unfortunately due to the Crash of 2008
the 1236DD has never gone into production.
The information given here is for historical purposes only:
eCanoe 1236DD Technology is HERE!
12 to 36Vdc Dual Differential Motor Drive.
"A pussycat at 12Volts, a tiger at 36!"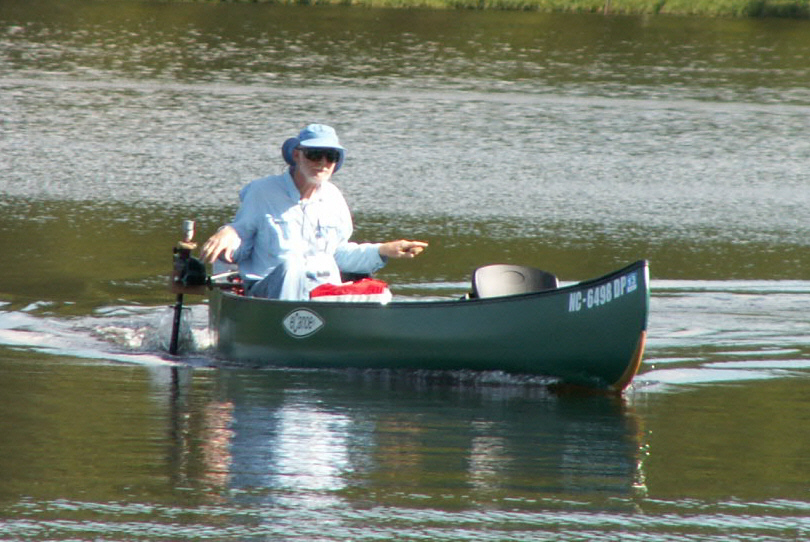 The new 1236DD System features manual or electronic steering with dual motors.
MAJOR SPECIFICATIONS for Model 1236DD
Power Module PM1236DD:
Input Voltage: 12 to 36 Vdc, nom.

Maximum Input Voltage Range: +50Vdc to -50Vdc

Battery Current: 50 Amps, max., 30 Amps, cruising.

Internal Current Limit: 55Amps.

Reverse Battery Protected.

Splash-proof case (IP56 rated). All electronics potted for protection.

Motor Drivers: 2 independent PWM, each can drive 25 amps, nom.

Total Maximum Drive Power: 2.4 Horsepower at 36Vdc, nominal.

DB-15 Male connector for control signals.
Hand Control HC1236D:
32 speeds Forward and 31 Reverse, with Instant Neutral Speed button.

Left - Right Turn Control for fast differential steering.

Digital Meter reads battery Volts and Amps.

Meter Backlight.

Waterproof to 1 meter (IP67 rated).

Connects to Power Module PM1236DD with thin 9-conductor cable.
DB-15 Female connector for control signals.
Motors and Hardware:
Standard Motors are 12Vdc, 25 Amp with 2-blade prop.
Vented Shaft Cover.
Fitted with prop cowl and splash shields.

Breakaway Mounts for motors available.

US Pat #6,984,157

Mounting hardware and cables are captive to prevent accidental loss.

Size (disassembled) 24"x8"x48"
Weight (w/o Batteries) 36.5 lb
© eCanoe2013